Sooooooo.....
I didn't mean to torture you by keeping the gender a secret. I try not to flatter myself into thinking anyone cares about our little goings-on that much...but it turns out you are all pretty excited about the next baby B...which makes me even more excited! So thanks for letting me extend the mystery an extra couple of days while we let the news soak in. And now it's time for....
Get your guess ready...The big news after the jump!
Dustin and I decided to delay our gratification a bit too...so instead of learning the gender at the ultrasound, we had the tech write down the results in a card I made. And through the magic of the internet, you get to open the card too!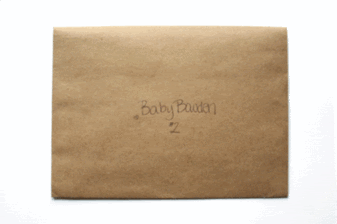 That's right...It's (another) girl!

And we're so so so excited.

There's more to the story...because while we're thrilled to have another girl (really!!) I had at least one signature Courtney spaz attack, and our magical romantic reveal took a turn for the...well...more real. I'll share a bit more of my heart later this week. But for now, just enjoy some virtual pink confetti. Because, yay!